Fill out this form to sign this petition and send the below message to Le Cordon Bleu.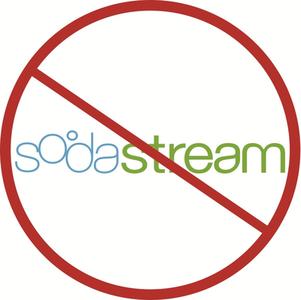 As individuals and organizations that care about human rights, we are deeply concerned that Le Cordon Bleu has partnered with the Israeli company SodaStream. SodaStream's association with Israel's apartheid practices, as detailed in the recent letter to Le Cordon Bleu (letter in English and French), has made it the target of an international boycott campaign. From 1996 until September 2015, SodaStream operated in the occupied West Bank in direct violation of international law. Its move to the Naqab will contribute to the Israeli government's practice of displacing Palestinian Bedouins and confiscating their land and natural resources. We therefore call on Le Cordon Bleu to refuse to be complicit in Israeli violations of Palestinian rights and international law, and immediately end its partnership with SodaStream.
Remplissez le formulaire de droite pour signer cette pétition et envoyer le message ci-dessous à la société Le Cordon Bleu.
En tant qu'individus et associations qui se soucient des droits de l'homme, le partenariat conclu par Le Cordon Bleu avec l'entreprise israélienne SodaStream nous préoccupe au plus haut point. Le lien de SodaStream avec les pratiques d'apartheid d'Israël, expliqué dans la lettre récemment adressée à la société Le Cordon Bleu (lettre en anglais et en français), en a fait la cible d'une campagne internationale de boycott. De 1996 à septembre 2015, SodaStream a exercé ses activités en Cisjordanie occupée en violation directe du droit international. Son installation dans le Néguev contribuera à la politique du gouvernement israélien qui consiste au déplacement de Bédouins palestiniens et à la confiscation de leurs terres et de leurs ressources naturelles. C'est pourquoi nous appelons Le Cordon Bleu à refuser de se rendre complice des violations par Israël des droits des Palestiniens et du droit international, et à mettre immédiatement un terme à son partenariat avec Sodastream.
French translation courtesy of Campagne BDS France.
Post date:
Saturday, October 3, 2015 - 12:15pm