In conjunction with Gaza Calling: All Out on Saturday 9 August Day of Rage to demand sanctions on Israel, called for by Palestinians in the occupied and besieged Gaza Strip, Adalah-NY will lead a BDS contingent at New York's The World Stands with Gaza march to the UN. We invite you to join the contingent which will take part in the protest and march in support of the Palestinian call for Boycott, Divestment, and Sanctions against Israel.
Saturday, August 9
1pm Rally at Columbus Circle, 58th St. and 8th Ave
3pm March to the UN
BDS Contingent will meet at 2:30pm on the North East corner of 56th St. & 8th Ave.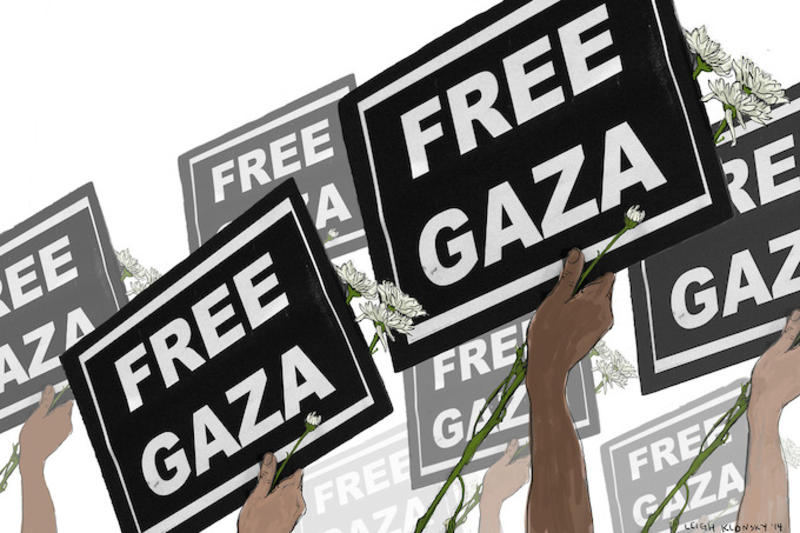 Stand with Gaza!
End the siege!
Boycott Israel!
Event Location:
3 block south of Columbus Circle
North East corner of 56th St. & 8th Ave
New York
,
NY
Event Date:
Saturday, August 9, 2014 -

2:30pm

to

5:30pm